CUSTOM CORPORATE UNIFORMS
WHY CHOOSE US?
No matter the industry, Cheeta can work with you according to branding guidelines and budgets. We can create a unique and custom corporate uniform package for your business. Click below to get in touch to find out a bit more about us!
Cheeta Teamwear
BROWSE SOME OF OUR POPULAR STYLES
NOT SURE WHERE TO START?
Knowing where to start with putting your corporate uniforms together can be half the battle. Our catalogue is an excellent guide to the options available to get started! Click through below to browse through our catalogue of custom printed workwear.
VIEW CATALOGUE
SELECT FABRIC AND DETAILINGS
We can help you pick from an extensive range of high-quality fabrics for your corporate clothing. Our certified domestic and overseas uniform suppliers can scale run sizes and budgets. When you work with Cheeta Teamwear, you will get a high-quality product. Browse below our blogs and resources to learn more about fabrics and decorations.
RESOURCES
CHOOSE THE DECORATION TYPE
We understand different functionalities and brands need different looks. We offer several decoration techniques, including traditional embroidery for polos and dress shirts. Our custom printed quality products will be sure to make you stand out!
ENQUIRE HERE
WE ALSO OFFER CORPORATE MERCHANDISE
Click through for promotional products to help create a cohesive brand image and add professionalism to your attire. We work with you and your budget to offer a range of cost-effective products. Cheeta Teamwear also offer Corporate Gift Packs from as little as 20 units! These gift packs are a great idea for personalised gifts to staff, valued clients or business partners to say thank you!
VIEW CATALOGUE
FAQ SECTION
How do you design a custom corporate uniform?
We have a creative design team who will work within your branding guidelines to create something unique and on trend. Submit a form to get started.
How much do custom uniforms cost?
We will work with you based on your product choices, decoration methods and volume, to create a bespoke quote for your corporate uniforms. Unsure about decoration styles? Feel free to give us a call on (03) 7017 1972 to discuss.
Will my corporate uniforms be high quality?
We work with a number of uniform suppliers both locally and overseas to scale the quality of your apparel to fit your needs and budget.
How long will my order take?
For our overseas options, the standard lead times can range from 4-8 weeks depending on the product, our locally sourced and decorated offering is 2-3 weeks.
TESTIMONIALS
If your looking for a personalised quality product wrapped up in superior service, Cheeta is what you've been looking for.Jon and the team are so accommodating, transparent and customer focused, @blueventproductions we can't recommend them more.
SAMANTHA HOLDEN
Cheeta are excellent - wonderful customer service, absolutely above and beyond in accomodating deadlines and specific order needs. Terrific communication, range of fabrics & colours - our uniforms are great quality.I love working with Cheeta Teamwear and would highly recommend 🙌
JAMIE-ANN DRIVER
A dream to work with the team at Cheeta Teamwear. Michael was so prompt from my initial enquiry, through to the delivery of the products and everything in between. We would definitely recommend these guys for your promotional, apparel and uniform needs.
HUDSON 365
Why Choose Us?
Honest Communication
Too often we have clients come to us complaining of client managers from big companies who show no accountability, never communicate the process, and are often hard to contact. We guarantee consistent and upfront communication - no hidden delays or price surprises.
Genuine People- Australian Owned
Both directors of the business sit on local level club committees and play sport themselves. They understand that merchandise and apparel are often at the bottom of the priorities and can relate as they have experienced these pains themselves and will do all in our power to listen to your requirements.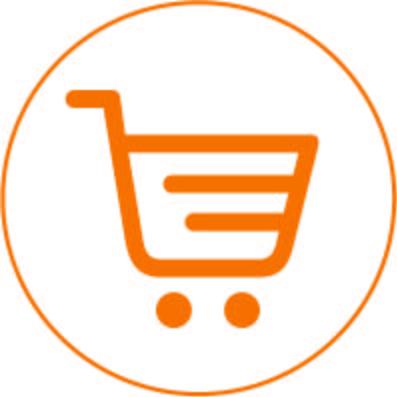 Online Stores for Easy Ordering
Any treasurer knows the difficulties in chasing up money for fees, function tickets and of course, uniforms. To make this process seamless, Cheeta can build your club a website with its own payment portal, completely personalised with your teamwear offerings!
Ready to create your custom corporate uniform? Request a quote now.