CUSTOM SINGLETS FOR SPORTS CLUBS AND BUSINESS
Whether you're a tradie looking for some incredible apparel for summer, a team looking for training gear or a hobby club after some uniforms, our custom singlet range will have something for you!
CHOOSE YOUR DESIGN AND STYLE FOR YOUR CUSTOM SINGLETS
Let us know of something you like, pick one of the custom singlets in our catalogue or let us come up with a unique singlet design. We will then add your club colours and logos! Production time is 4-5 weeks.
VIEW CATALOGUE
SELECT FABRIC AND DETAILING
We have multiple fabric and detailing options across our singlet range. We have many materials for the fully customisable, sublimated offering, including our eyelet and triple mesh, depending on what you are after! Standard cotton and poly options are also available.
SEE BLOG
NEED A SINGLET QUICK SMART?
Need a singlet in a quicker turnaround time? We also offer our catalogue style singlet, embroidered or printed with your logo within two weeks! Check out some of our below styles on offer:
FAQ SECTION
Where are your custom singlets decorated?
Our fully custom singlets are manufactured overseas. We also have singlet options locally decorated where we have several decoration techniques to customise it.
How many logos and colours can I have?
For our fully custom, sublimated singlet, the colours and logos are only limited by space on the garment. There are no extra costs for adding logos or colours. For locally decorated and custom overseas, non-sublimated options, depending on decoration type, logos may be more limited and will be charged per logo or per colour. We will be fully transparent in any additional costs per logo, and will recommend the best option to suit.
What are the local decoration options?
For our local custom singlets, we can offer embroidery, screenprint, powerprint, digital transfer. All options have a unique look and positive and negatives. We will work with you to find the best decoration method to support your custom designed singlet. Read our blog on different decoration types here.
How do I care for my singlet?
The last thing you want to happen when designing and ordering a custom singlet, is to have it accidentally damaged from not knowing the care instructions. We will send a physical care instruction manual to you with your singlets, and you can find these instructions on our website here.
How long will my custom singlets take to make?
For the fully custom-made singlets, manufactured overseas, the standard production time is 4-5 weeks. If are looking to meet a deadline, feel free to give us a call to see if we can meet it. For the locally decorated custom singlets, the production time is only 2-3 weeks!
Which fabrics are used in your custom singlets?
We have a number of fabrics at different weights and thickness for our fully custom, overseas singlets. We will work with you to make sure the fabric used will suit your specific sport or business's utility. Both locally and overseas, there are a variety of fabrics on offer!
Where do I start to place an order?
To get started with your custom singlets, we would love to have a chat with you to understand what your dream custom design is for your singlets. Feel free to give us a call on 03 7017 1972 or leave a form enquiry on this page, one of expert account managers will chat through the process of getting your custom singlets made.
How much will it cost?
Being a fully custom singlets, the cost depends on the order size and detail required. Contact us and we can provide a custom quote. Rest assured our costs include all setup and design, so you won't be surprised with any extras!
TESTIMONIALS
Absolutely outstanding Service and Garments! Our running club had been looking around for a company to help get our members in great looking team singlets. After finding Cheeta Teamwear we had to look no more! Initial contact was relaxed and very informative. From there, at every step of the process, Jon personally and individually helped me from concept (we knew nothing about even where to start) to design (we had at least a dozen revisions to design features) and final product. Emails and phone calls, always timely response and bang on point in nature. The quality of singlets lives up to our very fussy runners' approval (who are used to light, breathable high-quality brand name singlets and shirts). The process never felt rushed, but it was also like it was moving forward to the finished product at a good pace. I find the pricing astounding, given the amount of time and effort into the design process. We are already up to our third order with Cheeta Teamwear in just a few months, and I am sure moving into winter, we will be looking into Hoodies and other garments! Exceptional on every level.
ZAIN UPTON
These guys are super attentive, friendly and quick on their service! They're products are a perfect reflection of their overall capabilities, impeccable and perfect!
REBECCA WINTERS
Nothing but praise and recommendation for The team at Cheeta Teamwear, in particular Jon. I originally enquired Beanies for our local community volunteer-run gym in Narrandera. Jon was accommodating, supportive and efficient. He assisted in every aspect of design, including logos and colours chosen. He took our ideas and brought them all to life. He made follow up phone calls and emails, and we were informed every step of the way. We will definitely use this company again soon, for our merchandise needs. It was a pleasure doing business with Cheeta Teamwear. Thank you. Narrandera Bidgee Boxing.
RACHAEL HYDE
WHY CHOOSE US
Honest Communication
Too often, we have clients come to us complaining of client managers from big companies who show no accountability, never communicate the process, and are often hard to contact. We guarantee consistent and upfront communication - no hidden delays or price surprises.
Genuine People- Australian Owned
Both business directors sit on local level club committees and play sports themselves. They understand that merchandise and apparel are often at the bottom of the priorities and can relate as they have experienced these pains themselves and will do all in our power to listen to your requirements.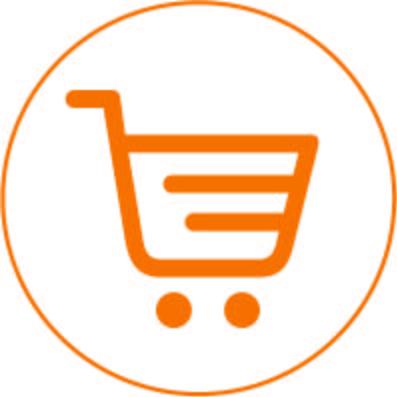 Online Stores for Easy Ordering
Any treasurer knows the difficulties in chasing up money for fees, function tickets and of course, uniforms. To make this process seamless, Cheeta can build your club a website with a payment portal, completely personalised with your teamwear offerings!
EMAIL US BELOW FOR A FREE DESIGN & QUOTE