Custom Hats For Every Business, Team And Sports Club
Here At Cheeta, We Make Organising Custom Caps For Your Club Or Business Easy.
Whether you're looking for promotional headwear for your company or sports team or want a specially designed cap to showcase your team's style, custom hats offer a practical way to express yourself, your brand or your team.

With endless options for customisation, from the colour and material to the embroidered placement of your company logo, there's no limit to what you can achieve with a well-designed custom hat.
Enquire Here
Personalised Caps For Every Occasion: Choosing The Right Style And Material
At Cheeta Teamwear, we believe that the right cap can make a bold statement for your business, sports team or event. Choosing the perfect style and material is crucial in making an impact, and we're here to help you do just that!

We offer an extensive range of styles and materials to choose from for your custom caps, which means we have the perfect cap for every occasion. No, really, check out the catalogue! There's a hat in there for every event you can think of.

From trucker caps to snapbacks, we have a hat for every occasion, and with a range of colours to choose from, your personalised cap will truly stand out.
VIEW CATALOGUE
Custom Printed Hats - Spreading Awareness With Style
A-Frame Cap Style
With so many cap options to choose from, let's take a look at the fashionable A-Frame Cap.

A-frame caps are easily the most popular hat option on the Australian market today. It features a design made of 5 panels instead of the usual 6 allowing more space for decorating with a smoother finish (because there's not a seam in the front to work on top of).

It also differs from a 6-panel cap by having a point at the top of the front panel from a pleat. This cap style is an excellent choice for sports clubs and workwear businesses that do work outside. We're looking at you, tradie teams!
Snapback Trucker Caps
Snapback trucker caps are the perfect accessory that everyone can rock, regardless of their personal style - and you don't have to be a truck driver to rock these iconic caps either. The snapback closure allows for an adjustable fit, while the mesh back provides ventilation, making them ideal for outdoor activities.

Snapback trucker caps are not only a fashion statement, but they are also a fantastic option for businesses looking to promote their brand in a casual and trendy way. With limitless customisation options available, snapback trucker caps are the perfect choice for corporate events, giveaways, and promotional merchandise.
Print Your Custom Logo On Durable Materials
Cheeta Teamwear offers custom caps in two different fabric options.

Choose from Cotton twill (traditional fabric for caps to achieve that classic look) or polyester twill (cooler for use outdoors and typically chosen by sports teams). Both styles are available in a range of colours and ready to embroider with your logo.

We can embroider your logo on the front and centre and above the adjustable snaps on the back. With minimum orders of 20 units*(selected styles only) and a turnaround time of around three weeks, our promotional hats are an easy way to keep your team sun-smart and looking great from summer through winter. We all know that in Australia, you need high-quality caps every season!
Printing Options For Custom Printed Hats
Custom-printed hats are a great way to promote your brand, and you have a range of printing options to choose from. If you're looking for a timeless and classy finish, embroidery is the perfect choice. It's durable and provides a professional look that lasts for years.

If you're after a more cost-effective solution for bulk orders, we recommend screen-printing is the way to go. Screen-printing offers vibrant colours and allows you to print your design on a large number of hats in a short amount of time. In fact, in most cases we can get your custom screen-printed hats ready in just two weeks!

For hat lovers who have complex designs in mind, digital transfer printing is perfect. It can bring your vision to life with high resolution, full-colour prints. This option is ideal for customers with brighter colours in their business or team logo.
Custom Hats For Charity And Special Events
Are you looking to raise money for your club or company? Cheeta Teamwear can set up a free online store fundraiser for your hats! No upfront costs from the club are required, and members and supporters can directly buy from the website. The profit of caps will get directly transferred into your club account.

You can also check out our bucket hats catalogue if you're looking for something a little funkier, or even our custom beanies catalogue for the cooler winter months in Australia.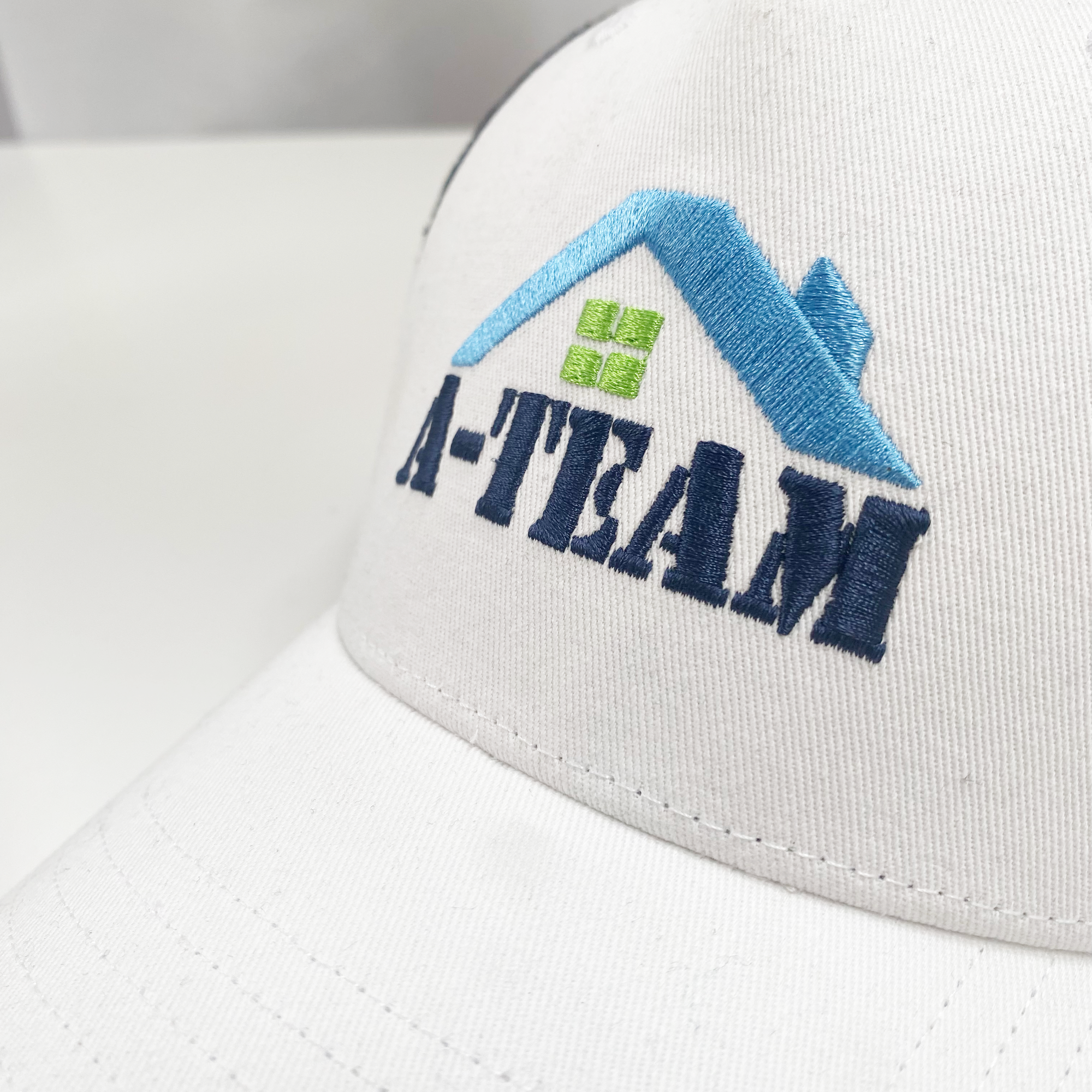 Hats Printed With Your Company Or Team Logo
Custom caps aren't just quality products that you and your team wear daily; custom-embroidered hats means higher brand exposure! Hats are one of the first things people will notice when they see you and are an excellent attention-getter for promotions, fundraisers and giveaways for your club or business.
With various colours and styles available, you can easily design caps that match your brand, team colours or club event and have your merchandise delivered Australia-wide!
Whether you choose a simple embroidered design or a full-colour digital print, custom caps offer a versatile and stylish way to showcase your brand identity. So why settle for a plain, boring cap when you can have your own uniquely designed product?
Ready to design your new favourite custom cap? Get in touch with the Cheeta Teamwear team today.
Frequently Asked Questions
Where are your hats decorated?
Although our hats are manufactured overseas, we offer a wide range of locally available options that can be personalised with your business logo or message. This is ideal for clubs and businesses that need their hats sooner.
How many logos and colours can I have?
Compared to products like polos and hoodies, hats have certain limitations in terms of the number and size of logos that can be applied. Typically, logos are placed on the front, side, or back of the hat. However, we'll collaborate with you to determine the optimal size and placement of your logo, ensuring that your hats are attention-grabbing
How long will my hats take to make?
If you opt for fully customised hats manufactured overseas, the standard production time is 6-8 weeks. On the other hand, our locally decorated hats - which are quite popular - can be produced in just 2-3 weeks.
What materials will my hats be made from?
We offer a range of hat materials to choose from, including cotton and polyester, depending on your specific requirements. Cotton is ideal if you prefer a traditional look, while polyester is more suited for outdoor activities and high sun exposure. Rest assured, we'll collaborate with you to determine the best option for your needs.
Awesome service. The shirts I ordered look great. Very easy to order and lots of help with designing.
Jennifer Peacock
We have used Cheeta Teamwear to produce our corporate apparel for a number of years. We are extremely happy with the high level of professionalism that their team provides. They are super quick at returning queries via email and phone, plus they don't charge the earth as well which is handy. Highly recommend!
Andrew Tulipano
Massive thanks to Michael and the team. Great service, easy to deal with and delivered quality products quickly!
Paul Webster
Why Choose Us
Honest Communication
We've all heard horror stories about big companies and their unaccountable client managers. That won't happen here. We pride ourselves on consistent and upfront communication, with no hidden delays or surprise costs.
Genuine People - Australian Owned
Our directors and most of our staff are actively involved in local sports clubs and understand the struggles of prioritising merchandise all too well. They will listen to your needs and do their utmost best to help.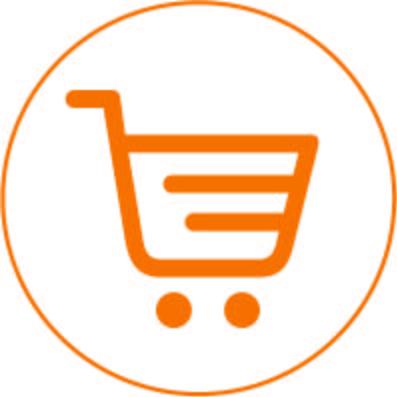 Online Stores For Easy Ordering
Cheeta understands treasurers' challenges in collecting fees, function tickets, and uniform payments. To make this process seamless, Cheeta can build your club a website with its own payment portal.
EMAIL US BELOW FOR A FREE DESIGN & QUOTE