CUSTOM POLO SHIRTS FOR SPORTS CLUBS AND BUSINESS
If you are looking for something a little different to the plain 'out of the box' polo, let us help you with a unique design for your club or business. Continue on through our custom polo page to find out more.
CHOOSE YOUR DESIGN AND STYLE FOR YOUR CUSTOM POLO
Let us know of something you like, pick one of the custom polos in our catalogue or let us come up with something completely unique. We will then add your club and sponsor colours and logos! Production time is 4-5 weeks.
VIEW CATALOGUE
Being such a versatile product, we have a number of fabrics to suit how your club or business will use your custom polo. For businesses looking for a more professional look, our nino pk fabric takes away the sporty look whilst still achieving the customisations from sublimation. For winter sports, our eyelet fabric is the perfect balance of breathability and warmth. For teams in competing in summer, our triple mesh fabric will keep you cool! Want something even more bespoke, chat to us about our cut and sub options.
NEED A POLO QUICK SMART?
Need a polo in a quicker turn around time? We also offer our catalogue style polos which can be embroidered or printed with your logo within 2 weeks! Check out some of our below styles on offer. We have offerings from AS Colour, JBs Wear, Aussie Pacific and Winning Spirit.
FAQ SECTION
Where are your custom polos decorated?
Our fully custom polos are manufactured overseas. We also have polo options decorated locally where we have a number of decoration techniques to customise a plain, locally held polo.
How many logos and colours can I have?
For our fully custom, sublimated polos, the colours and logos are only limited by space on the garment. There are no extra costs for adding logos or colours. For locally decorated and custom overseas, non-sublimated options, depending on decoration type, logos may be more limited and will be charged per logo or per colour. We will be fully transparent in any additional costs per logo, and will recommend the best option to suit.
What are the local decoration options?
For our local custom polos, we can offer embroidery, screenprint, powerprint, digital transfer. All options have a unique look and positive and negatives. We will work with you to find the best decoration method to support your custom designed polos. Read our blog on different decoration types here: https://cheetateamwear.com.au/blogs/news
How do I care for my custom polos?
The last thing you want to happen when designing and ordering a custom polos, is to have it accidentally damaged from not knowing the care instructions. We will send a physical care instruction manual to you with your polos.
How long will my custom polos take to make?
For the fully custom-made polos, manufactured overseas, the standard production time is 4-5 weeks. If are looking to meet a deadline, feel free to give us a call to see if we can meet it. For the locally decorated custom polos, the production time is only 2-3 weeks!
What will my custom polos be made from?
We have a number of fabrics at different weights and thickness for our fully custom, overseas polos. We will work with you to make sure the fabric used will suit your specific sport or business's utility. Both locally and overseas, there are a variety of fabrics on offer!
Where do I start to place an order?
To get started with your custom polos, we would love to have a chat with you to understand what your dream custom design is for your polos. Feel free to give us a call on 03 7017 1972 or leave a form enquiry on this page, one of expert account managers will chat through the process of getting your custom polos made.
How much will it cost?
Being a fully custom polo, the cost depends on the order size and detail required. Contact us and we can provide a custom quote. Rest assured our costs include all setup and design, so you won't be surprised with any extras!
TESTIMONIALS
If your looking for a personalised quality product wrapped up in superior service, Cheeta is what you've been looking for.Jon and the team are so accommodating, transparent and customer focused, @blueventproductions we can't recommend them more.
Samantha Holden - Blu Event Productions
From the first phone call from Elle at Cheetah Teamwear my experience with this company has been exceptional. The options available are fantastic and their attention to detail is a big part of what sets them apart. The customer service is some of the best I have ever experienced. Even when Elle was not in I would be contacted by another team member to see if I needed this sorted straight away or what for Elle to be in the next day. Our Gymnastics Club are extremely happy with our uniforms and cannot recommend Cheeta Teamwear highly enough.
Jo Everett
We bought Melbourne University Racing merchandise from Cheeta Teamwear and what a wonderful experience we've had with Jon and his team. No hassle and no waits. To the point conversation and suggested only the best for us. In addition to the great quality of service and delivery of merchandise on a short notice, the products we received were second to none. Would not recommend any other teamwear company. 10/10 for service and products.
Mujtaba Habib
An amazing company to collaborate with. So easy to deal with from the start i'm so happywith the finished product will 100% be getting more products From the team at Cheeta
Max Patchett
WHY CHOOSE US
Honest Communication
Too often we have clients come to us complaining of client managers from big companies who show no accountability, never communicate the process, and are often hard to contact. We guarantee consistent and upfront communication - no hidden delays or price surprises.
Genuine People- Australian Owned
Both directors of the business sit on local level club committees and play sport themselves. They understand that merchandise and apparel are often at the bottom of the priorities and can relate as they have experienced these pains themselves and will do all in our power to listen to your requirements.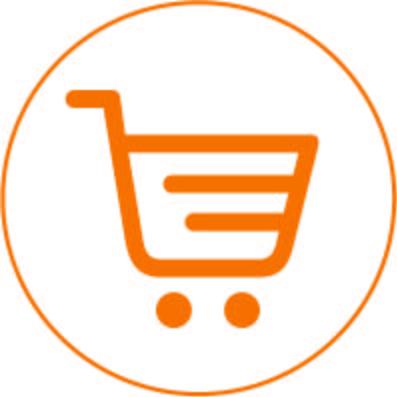 Online Stores for Easy Ordering
Any treasurer knows the difficulties in chasing up money for fees, function tickets and of course, uniforms. To make this process seamless, Cheeta can build your club a website with its own payment portal, completely personalised with your teamwear offerings!